Sometimes things seem so obvious that it is hard not to make predictions. How does Toto Wolff manage to juggle media so well? Although Formula 1 is about politics, the more obvious things become, the less obvious they are.
The history of the Mercedes F1 team contracts is so confusing that at first glance it is not entirely clear who is on whose side. Lewis Hamilton's contract expires this year, but if everything is clear with the sir, then the other Briton's contract is a mystery. Logically and theoretically, George Russell will be Lewis Hamilton's teammate in 2022. However, at some point the logical chain broke.
Valtteri Bottas' failures and soft hints.
After the disastrous Monaco Grand Prix, Toto Wolff blamed the Finnish driver for a mistake. Absurd, it seems, but technically that seems to be the case, gently suggesting that  Bottas is not fulfilling his duties.
"Valtteri stopped a little too early,"
"This meant the mechanic had to apply the impact wrench at an angle. The awkward angle damaged the wheel nut and we couldn't bring it down."- said Wolff to Auto Motor und Sport (on planetf1) , meaning that he pulled up slightly short of his marks.
After another setback in Azerbaijan, the media were inundated with rumors of the Finnish driver's imminent dismissal. There is no pace and Bottas had no explanation for it. Moreover, according to some insiders (F1 insider), it already seemed like a done deal! We also believed it, our assumption is that there is a 70% chance that George Russell will become Hamilton's teammate! Judging by the comments in the press, the team was unhappy with the Finnish driver.
How we got hooked?
Toto Wolff was due to announce the news at Silverstone from July 16-18, but the Mercedes Formula One team principal remained silent until Friday, when the Austrian businessman made such a concrete statement ahead of the French Grand Prix that no journalist was in doubt.
"It could be somewhere in the winter I think," 
"But I don't know if it's December, January or February.
"It is highly possible [we wait that long] because we have always been committed and loyal to the drivers. And this is what we're doing."
As there was no doubt from the journalists, the fans did not, but the people were still outraged! It seems that Wolff is not only playing on the nerves of the fans, but also on the nerves of his drivers and the entire paddock. Moreover, he enjoys it and brings us to a dead end. It is clear that George Russell should take his seat at Mercedes. But the French Grand Prix plunges us once again into the abyss of doubt!
The French Grand Prix, the opposite question.
In the case of Lewis Hamilton's second place in France, Valtteri Bottas does not seem to be as categorical as in Azerbaijan or Monaco. And the problem itself does not even seem to lie in Bottas, but in Mercedes cars or flexible Red Bull wings. Another important point is that Bottas himself behaves so democratically in relation to Hamilton that the whole "but" in the case of his number two has passed. And if you think about it, Bottas's position is that if he leaves Mercedes it will be the same as if he leaves Formula 1 altogether. Russell's seat at the Williams F1 Team will be the only one available for that time. The way the Finn is positioning himself now suits Mercedes F1.
"I still think that he delivered a good race to be honest because he was right up there with Lewis and Max for large parts of the race and I think the development goes in the right direction.
"Yes, there is still a part or a gap in tyre management but we will look at it in the detail in the next few days.
"But I see a real progression with how Valtteri tackles the races, and qualifying we never doubted." – Toto Wolf on gpfans.com
The fuel to the fire
All is clear: Valtteri Bottas seems to be the right man for Mercedes for 2022, and Toto Wolff is adding fuel to the fire by saying that the decision may be made in Monza or may be not.
"I was just playing,"
"We don't wait until December. It's too late."
"Too early (Silverstone). Something nice for Monza [perhaps], for you to have a nice story for example."
Wolff also said on Friday, which is very likely still to be the case, that it will be down to performances as to which driver will land the Mercedes seat in 2022.
"That [a fresh face] is one of the one of the things that need to be considered? Absolutely. But it's not the main driver," he added.
"The main driver is consistent performance. Especially in this difficult year, we need two drivers that are racing right there.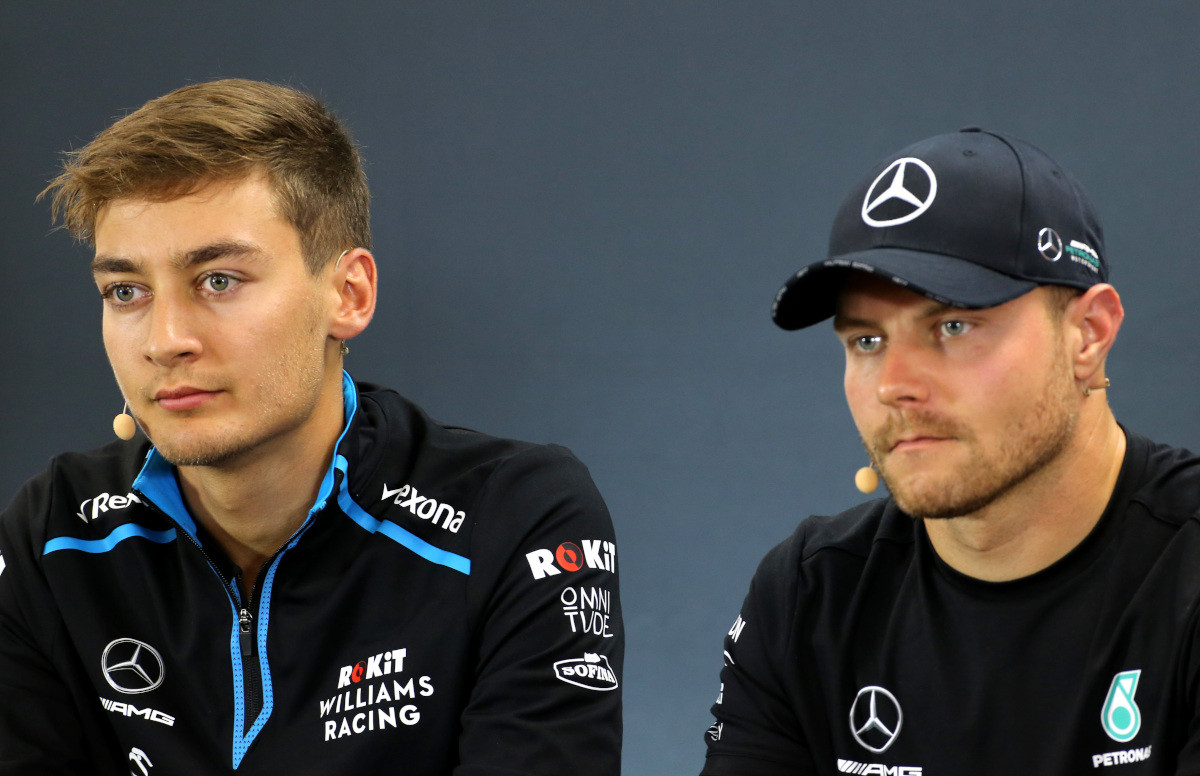 Bottas or Russell?
Nobody knows, not even the team manager of Mercedes F1. Therefore, not everything that the press writes should be believed. Both drivers have time to show / prove who can do what. And so far, Bottas has more chances. If the Finn reconsiders his attitude and puts everything in his place, we will see Bottas and Hamilton in 2022. Otherwise, this place will go to Russell.
However, someone has rightly noticed a special rule about Lewis Hamilton's team-mates: Fernando Alonso worked with Lewis for one year, Heikki Kovalainen for two years, Jenson Button for three years, Nico Rosberg for four years and Valtteri Bottas for five, and he should have done so earlier if Bottas really needed to go.
---