The news that George Russell signed with the Mercedes F1 Team in 2022 was the most anticipated announcement of the 2021 season. Meanwhile, Valtteri Bottas has signed a multi-year contract with Alfa Romeo. Mercedes team owner Toto Wolf has delayed the announcement for as long as possible. In the future, both drivers will be able to fully realize their potential after finalizing the details of the deal. In addition to expressing sincere congratulations to young Lewis Hamilton's future teammate, the question arises as to what about Valtteri Bottas? Advantages and disadvantages of the newly signed Alfa Romeo contract for Finn. Is it a good deal for the driver of a winning car? Let's clarify the situation.
Why did Valtteri Bottas leave Mercedes?
In two words: George Russell's long-standing partnership with the champion team; changing the regulations for the next Formula One season in 2022; increasing the competitiveness of the Red Bull team. These are crucial features of the decision to change drivers – to hire George Russell and to Valtteri Bottas to sign the contract with Alfa Romeo. Valtteri replaced Kimi Raikkonen, who retired in 2021.
Why did F1 fans expect Valterri Bottas to leave Mercedes?
It was casually mentioned by someone from Mercedes that the Formula 1 team was unsatisfied with the work of the Finn. A journalist added spice to the words and that is how it started.
Even if you are the most competent at what you do or are the most accomplished person on the planet, there is always one daredevil among the crowd.
However, in the case of Valtteri Bottas' contract it was a little more complicated. There were several factors that overlapped and brought the Finn to the edge of the wall.
Valtteri Bottas is part of the Mercedes family.
Since 2017, the Finn has defended the Mercedes name. He played a key role in winning the constructors' championship and helped Lewis Hamilton to the title. There is no doubt that Valtteri Bottas is a capable Formula 1 driver and will always remain part of Mercedes' family.
He brought the team the peace that was so lacking after many years of a tense atmosphere with Nico Rosberg. But what did Bottas himself feel when he parted company with Mercedes? It is quite difficult to make a conscious decision to switch from winning F1 cars to a completely different class, where the highest result will be 5th place. It seems that at some point Valtteri Bottas eventually became unprofitable for the team in which he spent 5 years.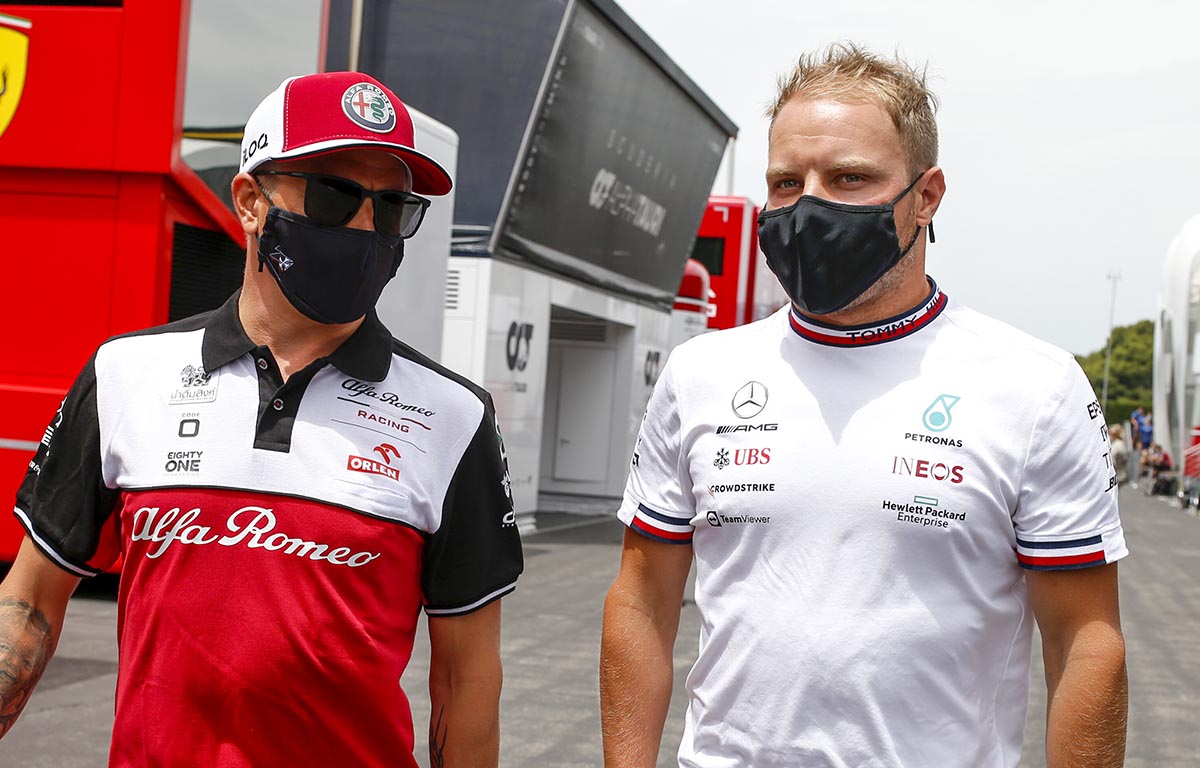 Pros and cons: what can Bottas count on with Alfa Romeo?
With the F1 regulations changing in 2022, there will be many chances. Alfa Romeo is on the list of contenders as the guys have added a lot over the course of 2021. However, it is unlikely that Valtteri Bottas can claim victory.
Competitiveness with the champions is a big question for team manager Frederick Wasser. Competing with Mercedes, Red Bull and the ever-faster McLaren is an incredible task. You may be surprised, but this is the first, weighty and last Pernicios for Valtteri Bottas.
Valtteri Bottas has still won more than he lost because he stated directly that he wanted to race in Formula 1 and yes, he will.
Teammate
Bottas was definitely lucky. Antonio Giovinazzi or any other driver has less racing experience. This means that Fin does not have to compete with a young Thai racer. He would finally take the heavy burden of "driver number two" off his shoulders. He will not have to worry about what and how to say at a press conference on Thursday and Sunday. Now, finally, the team championship belongs to him.
Multi-year contract.
Valtteri Bottas used to think that he should extend his contract with Mercedes by a year. However, Alfa Romeo has already signed a contract for at least three years! This gives him peace and confidence and is understandable.
But could Valtteri Bottas have gotten a better deal, given his racing experience, boundless patience and ability to work with people?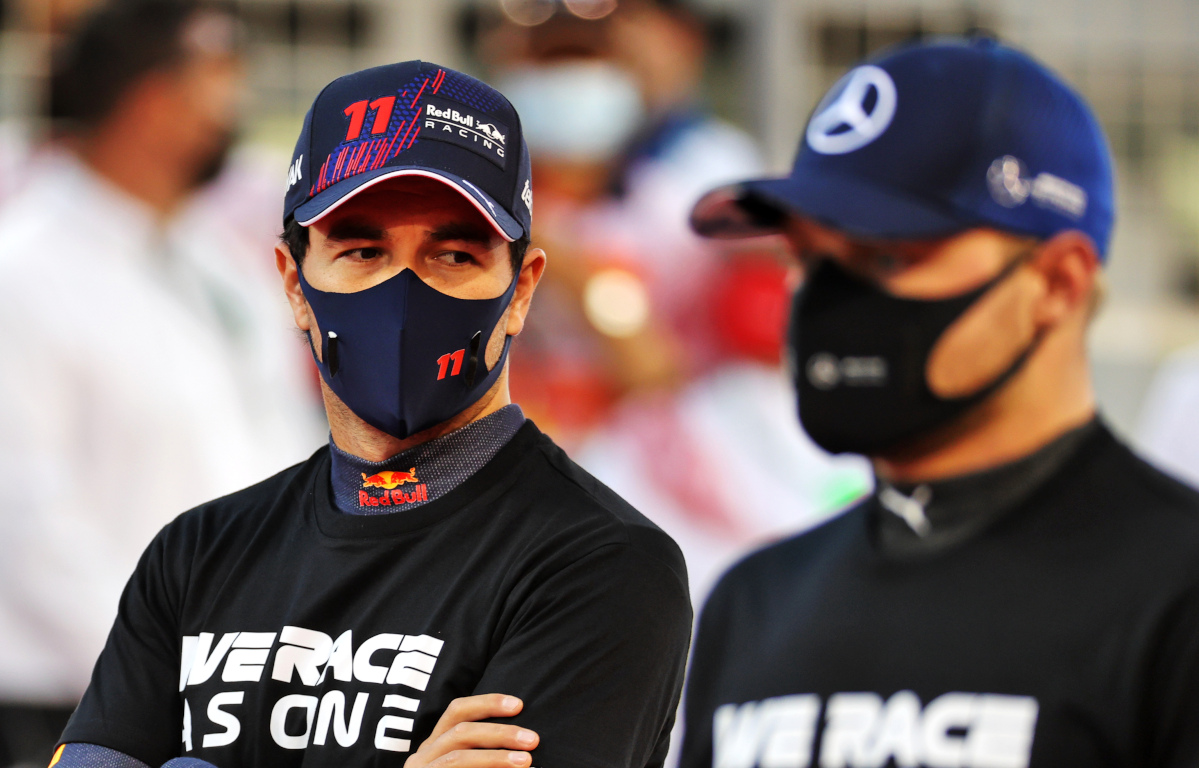 What alternatives did Valtteri Bottas have for 2022?
The Finn had the opportunity to switch to another winning F1 team in 2022. To get a driver from a team rival would be for Red Bull to throw down on Mercedes. However, leaving all political forces aside, it would be Bottas who would be the most suitable partner for Max Verstappen. Yes, they considered alternatives to Sergio Perez, though not for long. Upon realizing that Bottas himself would not accept their offers, the search for a replacement for the Mexican driver ended immediately three days before Mercedes' announcement.
Why not?
Valtteri Bottas appears to be the opposite of Nico Rosberg. Back then, everyone was tired of the pressure on the team because of the drivers. Now Valtteri Bottas is tired of the pressure. You could note that from the Mercedes driver's interview after the Italian Grand Prix in Monza when he was asked about the accident between Lewis Hamilton and Max Verstappen. In his eyes, it didn't matter, he just didn't care. If Valtteri were not the way he is, he would be willing to accept Red Bull's offer, but what would happen to his future? True, he would have met Lewis Hamilton and Max Verstappen. Furthermore, Fin obviously did not want to spoil relations with the current team. To side with a competitor is in a way a betrayal.
So Bottas clearly had a chance. If he had been champion until the end, he would have left Mercedes a long time ago and achieved much more, even in an average F1 team. Valtteri is different. It may sound banal, but Bottas behaves like a human being. Yes, he can be blamed for a champion's lack of grip, but not for a lack of ability to get along with people, and that is his unique plus. Besides being a worthwhile deal, the Alfa Romeo contract is also the beginning of a new chapter that Valtteri Botas should have started long ago.
---