Ott Tänak is a World Rally Champion, an ambitious rally driver, a charismatic man, and an exemplary father. He has a championship title for Toyota in the 2019 season and a unique rallying style since he started for M-Sport in 2011. Each racer may have grand ambitions, but only some drivers may prove these worth. Estonian is that one, which is what Ott Tänak movie by Sterotek Film is about. But it is not all. The primary value of the movie is it demonstrates how challenging the way to rallying is and how many people stand behind the succeeding. Gathering together the information, the film describes a few insights into the everyday routine of the FIA WRC champion.
However, passing the movie's promo, we learned some points about WRC and got a few lessons from Ott Tänak. We highlighted the best of that. Here are our insights.
You always need more time to get used to the new car; a new car is a new challenge.

Ott Tänak
#1. Rallying is a long game.
It's not won and lost on a single stage. The first point of Ott Tänak movie is the racing driver career is a long ride with ups and downs. Every second is at stake; every turn is worth it to try.
But there is no time for self-criticism if things go wrong because there will be another rally to test yourself again.
The same is for the world championship and weekend battle. The game is still ongoing when the racing day is finished. The show is going on the following day. Even the final Power Stage is about everything possible.
#2. Bad luck happens.
Sometimes, everything goes the best way in the rally, but a tiny thing may reduce efforts to nothing. With hard to accept, each rally driver must be ready for it. Otherwise, it may make things worse than before.
A shameful mistake, a wrong wheel turn, and less visibility may cost too much. It calls a piece of bad luck, and it is okay.
However there will be many opportunities to try, but there will be only one chance to win.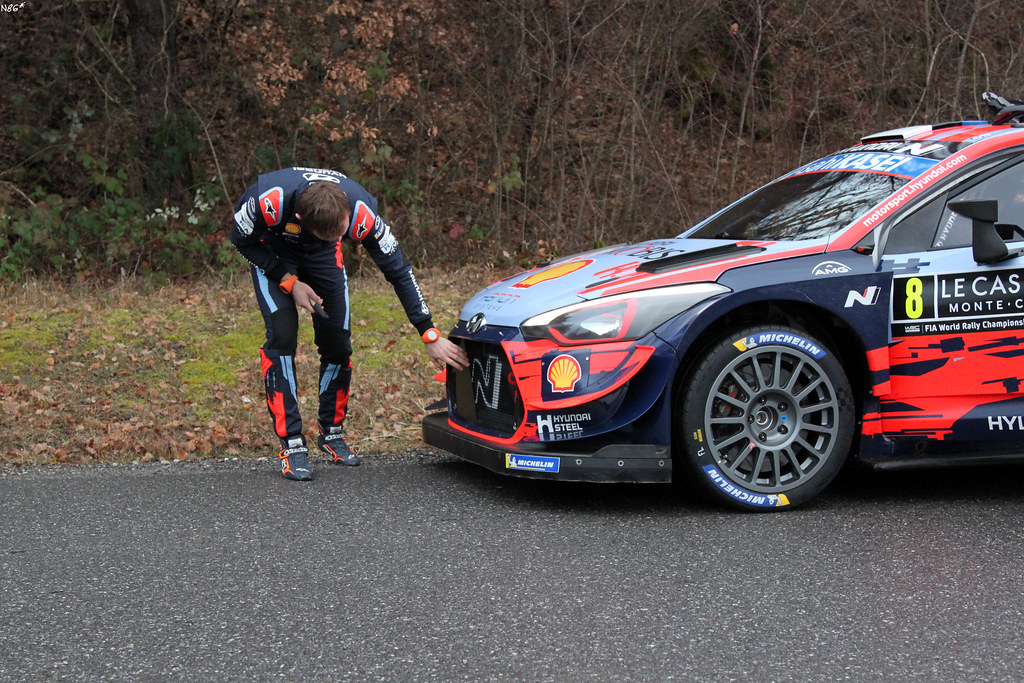 #3. One doesn't get a second chance.
The FIA World Rally Championship is a small community. Enthusiasts, entrepreneurs, engineers, and drivers who have stayed here have worked a long time.
So, there is no ex in the WRC, as all people involved are professionals. Once in the rally – in the rally for forever. Just imagine that it was almost ten years Thierry Neuville had been racing with his co-driver Nicolas Gilsoul. They took apart in 2020, but Gilsoul returned to the WRC. After two years, Belgian started co-driving for Pierre-Louis Loubet for the M-Sport Ford.
In Ott Tänak movie, the Estonian rally champion explains that if you mess up, everyone will know it and don't want to let you back in. It is better to not bungle. But we are sure of the opposite, too. Once you tidy up, you will get a chance.
So, passional and believer are synonymous with the rally driver profession.
#4. The World Rally Championship is about the adrenaline rush.
In the Ott Tänak movie, they often repeat that each racing crew gave their absolute all through the stage.
Drivers are risking their lives every time they start the leg. Whether they pass with a good time or lose time doesn't matter. The adrenalin is already pumping, and nothing can stopping it. They can control the car, but not the adrenaline in their blood.
#5. The rally is about the only option – to finish first.
As Ott Tänak tells in the movie, there is no reason for rally drivers not to complete the distance. Drivers in World Rally Championship pass the route under any circumstance. They'll still start the race, whether it be snow, hail, or hurricane. As long as the rally car drives, they will finish the leg.
#6. The WRC racing is about teamwork.
We've seen a driver and co-driver when the case is about onboarding. You can find the team principal at the service park, who manages and represents the team. Imagine there are hundred people involved in the event. All of them worked for one goal – to drivers score points in standings.
Finding a common language with each one is a helpful skill. In the rally car, everything starts with a relationship with the co-driver. Ott Tänak changed three co-drivers before starting the rallying with Martin Järveoja. Since 2017 the crews have passed different weather conditions and have participated in other rally teams.
It is a short time. Nine-time World rally champion Sébastien Loeb had been racing with his co-driver Daniel Elena for 20 years. However, in the rally car, the co-driver comes as the eyes of the main driver. Ott Tänak and Martin are good fellows on the rally but friends outside the battle.
#7. Ott Tänak is always focused.
At the beginning of his racing career, when he was an open person, they said, "Ott, you'll never be a racer. Don't even dream about it". Now Tänak is closed-minded. In the movie, Martin Järveoja says he can't analyze Ott's mind. He reveals that silence is always the weapon that works. But the thing is that Tänak is always focused.
Estonian literally calculated all the possible steps. He thinks twice before acting. That is a champion's feature, which helps him take the maximum at each rally stage. Besides, Tänak has to say less, but he has a way with words.
#8. Each racing driver needs support.
Every person needs support, but a rally driver needs the most of it. The movie Ott Tänak reveals a few insights into Estonian's private life. We figured out that he has a narrow circle of the closest people. His friends and family support him. They understand the lack of time and do not upset when he has no time to call.
#9. Stay calm and analyze errors.
Also, we figured out that each mistake is the experience first. So, it is not the reason to give up, but the cause to analyze. Perhaps, it explains Ott Tänak's iron calm. However, this fundamental point helps you not repeat the errors but improve your weakness.
#10. Remember to joy the ride.
Pursuing the best results and rushing for the fastest time costs nothing if you have no pleasure in what you do. Failure may stop you from rallying if you have no racing passion. The last one is why many rally drivers keep rallying in different roles even after finishing their careers. So keep the joy when racing to make another rally the best ride.
Current Toyota Gazoo Racing team principal Jari-Matti Latvala had been driving for about twenty years before heading the team.
So, Ott Tänak Movie is a good documentary that reveals insights on the other side of rallying and how taught this job is. The film explains many points of the closed-mind Tänak and his relation to success, life, and racing.
The movie is available on the website. Besides, Sterotek Film released the continuation and announced series, where the fans can know more about the life of Ott Tänak.