The signing of Sergio Perez to Red Bull was a real stroke of luck! However, halfway through the 2021 Formula 1 season, the news often comes that the Mexican driver will retire in 2022. Where do the rumors come from and what does George Russell have to do with them?
How long is Sergio Perez contract at Red Bull?
At the end of 2020, the Red Bull team decided to sign Sergio as team-mate of Max Verstappen, which was no easy task. A one-year contract with Red Bull saved Checo's career, which lost its regular place at Aston Martin (Racing Point). It was a decision to sign Sebastian Vettel instead, despite the outrage of the f1 fans and the loss of the Mexican sponsors. Max Verstappen's contract thus runs until 2023, Sergio Perez expires after 2021.
Where do the rumors come from?
Despite the solid results of Sergio Perez with a win in Azerbaijan and third place ahead of Valtteri Bottas in France, Red Bull team principal Christian Horner and Helmut Marko Offten made the ambiguous comments in the press.
"We knew he was good, but not that good,
"He was fast all weekend and the pace was frightening. The only lap where he made a mistake was on Q3, but his pace was phenomenal.
"If he hadn't wasted time at the first stop, he would have been just ahead of Max in the overcut. That's how good his pace was. It was phenomenal the way he held off Lewis [Hamilton].
"It was a class demonstration, and that victory is great for his confidence.
"He is now in third place, which exceeds our initial expectations. It's great to have both cars at the top.
"I am delighted for him, happy for the team and the effort that has gone into behind the scenes, and also for all our suppliers, who are working incredibly hard, it means that everyone is doing their part, and Checo is part of that." – Christian Horner
So it is not entirely clear what work is expected of Checo Perez. On the one hand, he keeps good against the background of Max Verstappen. On the other hand, Red Bull needs stability. However, it also takes time to get used to a new car. Helmut Marko, pours oil on the fire and already says that Red Bull has alternatives for 2022.
"Of course he is not happy with the gap to Max. He tried his own set-up instead of Max's, which is maybe not the easiest for a driver," Helmut Marko in an interview with Motorsport-Magazin.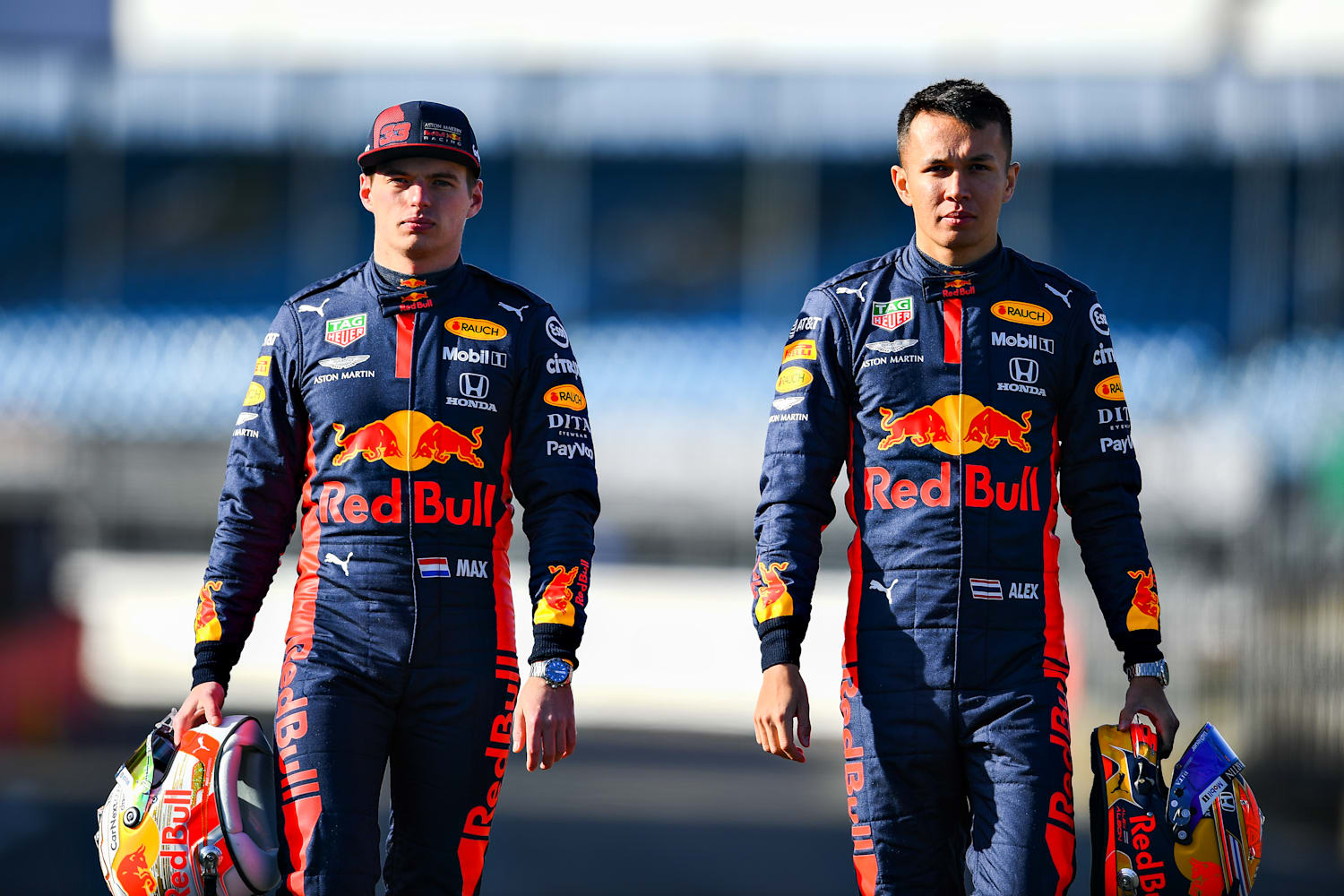 What is the real reason?
Red Bull is a very famous team for its ability to create a lot of noise around itself and also to use that noise to its advantage. Or rather, to the advantage of its drivers. So it was with Daniil Kvyat, Pierre Gasly, Daniel Ricciardo and Alex Albon.
We all remember how Christian Horner supported Pierre, and in the meantime the press was destroying the French Formula 1 driver more and more so that he felt like the last number in the team. As a result, Gasly wasn't able to escape the moral onslaught of and… he signed contract with Alpha Tauri, where, by the way, he is showing excellent results and made gis first win.
Indeed, Red Bull has no plans to replace Sergio Perez in 2022. The summer in Formula 1 is the time for the awakening of the driver market. Red Bull F1 as one of the leading teams pretends to get the best driver on the market and has all the rights for it.
What does George Russell have to do with Sergio Perez future?
On the other side of the Formula 1 Paddock George Russell wanders around the Mercedes box and has to make a decision about the 2022 season. However, he is waiting for a contract from Mercedes F1 Team. Drivers market can change very abruptly, starting with Russell signing contracts or…… not.
Jacques Villeneuve has made a brilliant assumption that the Mercedes drivers for 2022 are Lewis Hamilton and Lance Stroll. Yes, it sounds incredible, but there is also a bit of common sense. Williams driver George Russell is now one of the most coveted candidates in any Formula One team, including Red Bull. A place at Red Bull can also give meaning to the career of Valtteri Bottas, whose future is more uncertain than Albion.
So while Sergio Perez hears the news that he can be replaced and is working 300%, Red Bull is quietly waiting for personnel changes at other F1 teams to get the best driver for 2022. Whether it will be Perez, George Russell or Valteri Bottas depends on a whole range of circumstances that have only partly to do with the quality of Checo's driving.
---