Rally Estonia is the youngest participant in the FIA World Rally Championship. We are heading to Tartu for the fourth visit. However, despite that, the event has won rally fans worldwide due to its breathtaking challenges on the Baltic roads. With lightning-fast gravel roads and jaw-dropping jumps, it is a more technical test for drivers and Hybrids Rally cars. From the picturesque forests to the challenging gravel tracks; this rally promises an exhilarating test of courage and precision.  Picture yourself amidst the roaring engines, the smell of burning rubber, and the deafening cheers of the crowd. Done? Then, let's get ready for one of the most thrilling events in the FIA World Rally Championship season, Rally Estonia 2023, which suits on 20 – 23 July. 
Historial Insights of Rally Estonia
Estonian Tartu is the country's second-largest city and perhaps the best place to hold the rally. Besides, even the history of the Rally Estonia is charged with a racing passion, when former co-driver Silver Kütt, driver Urmo Aava and marketing mastermind Tarmo Hõbe decided no matter what to take the world championship in their homeland over ten years ago.
So, what started as a regional event soon gained international recognition and became a part of the European Rally Championship in 2014. Over the years, Rally Estonia has garnered a reputation for its challenging terrain and top-notch organization. It has also served as a stepping stone for many talented drivers, with several of them making their mark in the World Rally Championship (WRC) following their success in Estonia.
The significance of Rally Estonia goes beyond its racing prowess. It has played a crucial role in promoting motorsport in the Baltic region and has become a symbol of national pride. The rally attracts thousands of spectators and generates a significant boost to the local economy. Moreover, it has put Estonia on the map as a destination for motorsport enthusiasts, drawing visitors worldwide.
Thus, against expectations, despite such legendary rallies in Finland, and Sweden, Rally Estonia met the bets and took its place at the top and that is for a reason.
Key Challenges of the Rally Estonia 2023.
The first thing you have to keep in mind this weekend will be frenetic. The second is about tricky roads. What sets Rally Estonia apart is superfast gravel and smooth roads. Here is where the rallying driving skills come first because to pass these in the best requires super technical habits from our bravest drivers.
Thirdly, setting many rally jumps, crests, and hairpins demands pin-point pace note accuracy. Again, it is a very picky challenge without room for error. That means the charge to racing fast rally cars will be struggling too. 
Fourthly is bout strategy. In addition to its requirements, tyre strategy at the Rally Swede 2023 is the crucial point, where is between winning and losing just one right tyres compound.
Thus, all the cars are set for the gravel suspension, with Pirelli's soft compound Scorpion tyres will be the template choice, but the hard compound version will also be available. But that is not all to complete anticipating the Rally Sweden 2023.
Fifthly is about the share of unpredictability. Because the weather decided to add tension. So, all the above is very acceptable until it comes to the rain. So, the forecast promises rain with a probability over 50% all weekend, including Friday. But when and what time, will be an issue for the rally teams strategies, and engineers.
After all, the speed differences between wet conditions with and without rain make sense. Therefore the weather conditions can make the tracks slippery and treacherous, putting the drivers' skills to the test. The demanding gravel roads require precise navigation and split-second decisions, making every corner a potential make-or-break moment.
Rally Estonia 2023 Route and Racing Program.
From the narrow forest roads to the open countryside, each stage presents its own set of challenges, keeping the drivers on their toes from start to finish.
The Rally Estonia route is meticulously planned to showcase the best of the Baltic landscapes while providing a challenging and exciting course for the drivers. However, 21 stages are covering 300.42km in a total route of 1366.66km on the agenda for the Rally Estonia 2023.
The overall route remains similar to last year's edition, but a series of updates and surprises have been added to keep the teams on their toes. From the narrow forest roads to the open countryside, each stage presents its own set of challenges, keeping the drivers on their toes from start to finish. However, we highlighted the main points in the schedule of the event.
Thus, we will start, perhaps under the rain, but still on Thursday evening with a grand start ceremony at Town Hall Square. Then we will be heading to the evening journey for a thrilling Tartu valid stage (3.35km). That will be enough to all have the chance to rest before Friday, the longest day of the rally.
With seven high-speed stages, the total distance reaches 133.38km. Peipsääre (24.35km), Mustvee (17.09km) and Raanitsa (21.45km) are each tackled twice. Neeruti (7.60km) concludes the action.
Saturday racing program is divided into many, but very fast speed tests, starting with two tests nestled around Otepää. Mäeküla (10.27km), Otepää (11.15km), and then after the service the action resumes with Elva (11.73km) and Kanepi (16.48km). In terms of rallying actions, Saturday will bring the most of the theme, where everything is possible.
With four stages Sunday changes the atmosphere into the most tense. The grand finale begins with a brand-new Karaski (12.04km) and continues to make us on our toes with Kambja (18.50km), which serves as the bonus points-paying Wolf Power Stage.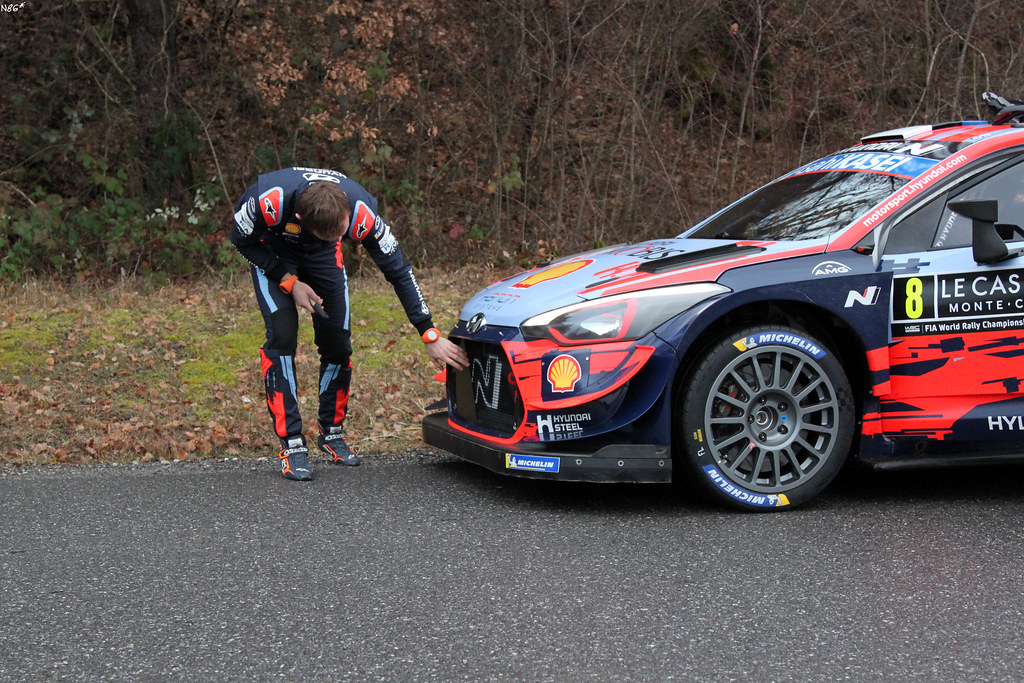 Who will win Rally Estonia 2023?
To the joy of local fans, all the hopes are on the shoulders of Estonian star rally driver Ott Tanak. The world rally champion has so many fans here, that have to push the maximum from his purple Puma of M-Sport Ford and take the podium at least. 
But something tells us, that it will be young and super skilled Toyota driver Kalle Rovanperä. The youngest-ever world rally champion of 2022 already has two victories in Estonia in his pocket. 
Another driver who aims to be very fast on the Baltic roads is Esapekka Lappi. The current Hyundai Motorsport driver has the good experiences here previously, finishing in the top five. If the Hyundai i20 will endure the tricky conditions, Lappi has all the chances for the podium.
Although, Toyota is in favor. Their cars are tested at very common conditions, as the team's headquarters is located in Finland. That will be a thrilling challenge.
Rally Estonia 2023 Schedule
Bear in mind, the Rally Estonia timetable set with the local time, while Estonia holds to UTC +3. A full schedule of the event you can follow on WRC official.
| THURSDAY 20 JULY | LOCAL TIME |
| --- | --- |
| DOWNTOWN TARTU | 16:45 |
| BREAK | 17:30 |
| CEREMONIAL START FROM TARTU CITY CENTRE | 18:00 |
| SS1 SSS TARTU VALD 1 – TV LIVE WF1 | 20:00 |
| FRIDAY 21 JULY | LOCAL TIME |
| --- | --- |
| RAADI SP, TARTU | 09:00 |
| SS 2 PEIPSIÄÄRE 1 | 09:08 |
| SS 3 MUSTVEE 1 | 10:01 |
| BREAK | 10:45 |
| SS 4 RAANITSA 1 | 11:44 |
| BREAK | 12:30 |
| SS 5 PEIPSIÄÄRE 2 | 14:42 |
| SS 6 MUSTVEE 2 | 15:35 |
| BREAK | 16:30 |
| SS 7 RAANITSA 2 | 17:15 |
| SS 8 NEERUTI | 18:21 |
| BREAK | 19:00 |
| RAADI SP, TARTU | 19:15 |
| SATURDAY 22 JULY | LOCAL TIME |
| --- | --- |
| RAADI SP, TARTU | 08:00 |
| SS 9 MÄEKÜLA 1 | 08:09 |
| SS 10 OTEPÄÄ 1 | 09:02 |
| MEDIA ZONE INTERVIEWS | 09:44 |
| BREAK | 10:00 |
| SS 11 MÄEKÜLA 2 | 11:10 |
| SS 12 OTEPÄÄ 2 | 12:03 |
| BREAK | 12:45 |
| SS 13 ELVA 1 | 14:56 |
| BREAK | 15:30 |
| SS 14 KANEPI 1 – TV LIVE WF2 | 16:00 |
| BREAK | 17:00 |
| SS 15 ELVA 2 | 17:58 |
| BREAK | 18:30 |
| SS 16 KANEPI 2 – TV LIVE WF3 | 19:00 |
| BREAK | 20:00 |
| STUDIO FROM RAADI SP, TARTU | 20:15 |
| SS 17 TARTU VALD 2 | 20:24 |
| SUNDAY 23 JULY | LOCAL TIME |
| --- | --- |
| RAADI SP, TARTU | 08:00 |
| SS 18 KARASKI 1 | 08:09 |
| SS 19 KAMBJA 1 – TV LIVE WF4 | 09:00 |
| CONTINUE WITH LATER COMPETITORS ON SS19 | 10:00 |
| BREAK | 10:30 |
| SS 20 KARASKI 2 | 11:00 |
| STUDIO FROM THE POWER STAGE PODIUM AREA | 11:43 |
| BREAK | 12:00 |
| SS 21 WOLF POWER STAGE KAMBJA 2 – TV LIVE WF5 | 13:00 |
| WRAP UP SHOW FROM KAMBJA WOLF POWER STAGE | 14:30 |
---
Conclusion
Rally Estonia 2023 is set to be an unforgettable adventure that combines the thrill of motorsport with the stunning landscapes of the Baltic region. Rally Estonia 2023 is not just a motorsport event; it's a celebration of speed, skill, and the indomitable spirit of human endeavor.
So mark your calendars, pack your bags, and get ready for a thrilling adventure on the Baltic roads. Rally Estonia awaits, ready to ignite your passion for motorsport and leave you with memories that will last a lifetime.