Nikita Mazepin became known to Formula 1 fans much quicker than he got behind the wheel of a Haas combat car. FIA F2 fans remember the Russian well for his not always sporty but often aggressive behavior on the track. Although the entire Formula 1 audience remembers Nikita Mazepin's post on Instagram perfectly, followed by a wave of outrage: "How can such a mannered person be a participant in the world race series?" The storm died down, the story was almost forgotten, but Nikita himself remembered it the other day for some reason, but why?
Nikita Mazepin's debut in Formula 1
What if he simply admitted: "Yes, that was so, but I'm an adult now, I can do anything, I'll do it." Mazepin should surprise with his success in F1 racing, he should please his fans, who we could count on our fingers. The Russian driver's 2021 season began as if Formula 1 were either passing him by or without him. While Lewis Hamilton stamped his strong performance and fended off Max Verstappen, Nikita Mazepin could hardly move the Haas car. Until the end it was not clear whether he was driving Haas or whether the car was driving him.
Mazepin crashed on the first lap of the debut race in Bahrain and lost control of the curb at turn three. He fined 5 seconds for ignoring blue flags and blocking Sergio Perez at the Portuguese GP. Then it repeats again and again. Due to heavy rain, the Belgian Grand Prix lasted two laps behind the safety car. The Russian set the fastest lap but the result was cancelled.
Nikita Mazepin and Mick Schumacher
As the understanding of what a Haas car is and how to drive it grows, so that Lewis Hamilton does not rush past you for the third time, the partnership with Mick Schumacher breaks down. No, but their relationship will break not on Mick Schumacher's car, but in Nikita Mazepin's career itself. A calm and balanced Mick is the complete opposite of a Russian driver, and that is the problem.
Mazepin initially contradicted Schumacher during qualifying at Zandvoort, accusing the German racer of ignoring the team's agreement by overtaking him and ruining his final Q1 lap. Early in Netherlands race, Mazepin offered extremely robust resistance to Schumacher and forced his teammate to the wall several times. These actions left Schumacher frustrated and quite confused.
It is obvious that the conflict between two has been going on for a long time. Thanks to the skillful management of the team, the details are not revealed in the media.
Haas contracts for the 2022 Formula 1 season.
Nikita Mazepin considers Mick Schumacher primarily a rival, his surname does not matter to him. On the one hand, this is true, on the other hand Mick Schumacher is completely different. German has a different upbringing and completely different manners at first. Skirmishes with Mick, however, only drown out the already battered reputation of Nikita Mazepin. Although both drivers remain in office until 2022, the currently tense situation between the two Haas drivers threatens to lose control. While Mick Schumacher is welcome on any other team, Nikita Mazepin is the first candidate to leave after 2022. And yes, it has nothing in common with the almost forgotten story on Instagram.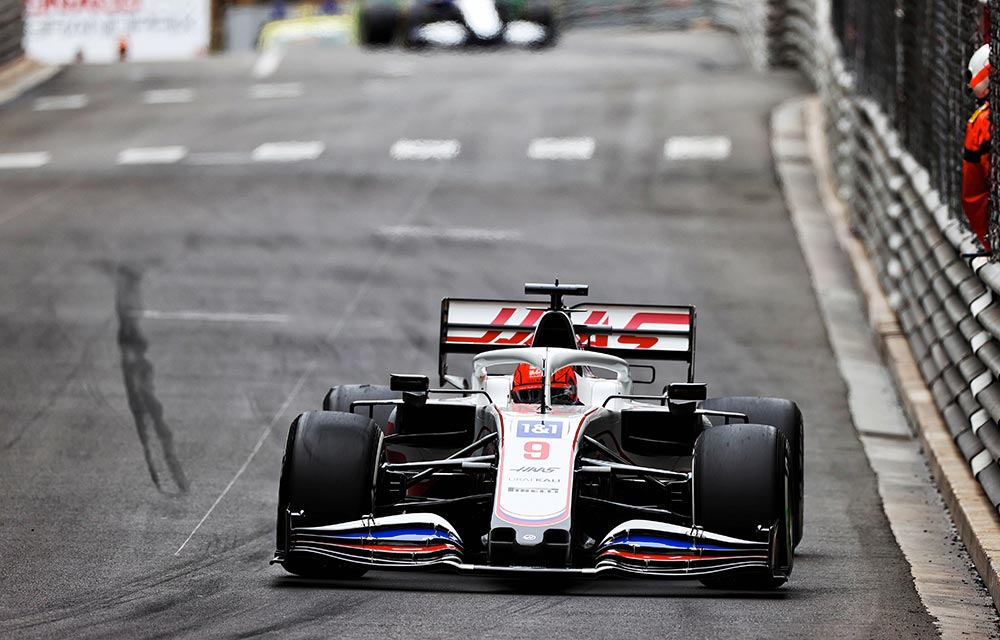 Echoes of Nikita Mazepin Instagram story
Once he had damaged his reputation, it seemed necessary to put an end to it and go further and prove time and again that a place at Haas is absolutely justified. Does Nikita Mazepin show results on the track and in the Grand Prix? But for some reason one tells about that "unfortunate day" again. "Nikita is not like that at all, he is good," but does Mazepin have good manners towards Mick Schumacher, Nicholas Latifi, Antonio Giovinazzi? It would like to admit that in Russia the protagonists and idols are stil Sergei Sirotkin and Daniil Kvyat. The life of every Formula 1 driver is interesting for the public. Undoubtedly, this is a role model. However, first, in sport you look at every person from the position of his performance and the best results on the track and only then outside.
In sum
"I haven't posted it, and I have said it numerous times that it wasn't my hands who happened to upload that video,"

"But it has been a very dark day for me. I remember I think it was the 9th of December, and as time goes by, I look at it as an opportunity on, you know, learning further on how I should behave, learning further on how I can improve as a human being and looking at it on how I can actually make the most to make it a better place for me. To improve in general."
Trying to justify yourself for something stupid is an attempt to absorb the hype. As long as Nikita Mazepn doesn't start to show good results, his reputation will go from race to race. Every skirmish will be a continuation of that Instagram story, no matter how he tries to put the past behind.
---