Lewis Hamilton, seven-time Formula 1 World Champion, is very popular on and off the track, in the paddock and at fashion shows. He is the hero of the memes as well as an influential "voice" on social media. His ideal reputation rests on top of that. Lewis Hamilton has a lot of haters. It makes you think that something went wrong at one point. To make your own point of view.
Why do people not like Lewis Hamilton?
The haters from the past or a settle to score.
What a daredevil! To be honest, everyone has experienced hatred before, maybe in college, at university, in the boring old job or… neighbors who look at you with a kind of jealousy, and that can really happen. After all, it's impossible to please everyone. Lewis Hamilton made his breakthrough in Formula 1 as a McLaren driver in 2007. He managed to make a lot of noise.
Hamilton qualified fourth and finished third at the Australian Grand Prix. A youngster became the 13th Formula One driver to finish on the podium in his debut race. Yes, it was too brave! That was the first thought of Fernando Alonso, then Hamilton's team-mate at McLaren, but Lewis did not stop there, finishing second at the Malaysian Grand Prix, Bahrain, Spain and Monaco.
First victory – situation heats up!
The start at the 2007 Canadian Grand Prix gave Hamilton his first career victory. Conflicts were inevitable in this situation. Young and result-oriented, Lewis Hamilton was supposed to be teammate of Fernando Alonso, but the opposite was the case. Despite the good relationship with Mclaren boss Ron Dennis since 1995, their friendship broke down. Lewis had to play a key role alongside Alonso as number two at the Monaco Grand Prix, but instead focused on himself. Formula One fans could not help but notice: they could forgive him a lot, but not the audacity, because the younger Lewis dared to defy the instructions of the team and act as he saw fit.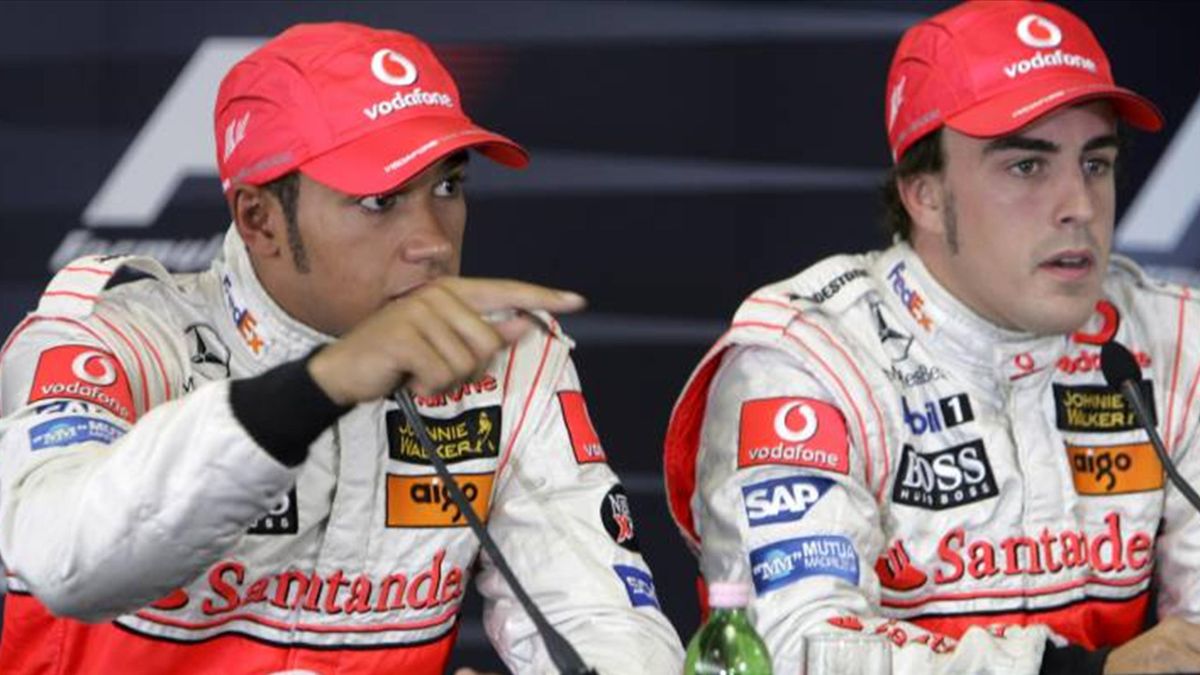 Thus, he got the first wave of haters in the past. Hamilton was insulted by Fernando fans at the 2008 Spanish Grand Prix. This time, even the FIA intervened and informed the Spanish authorities of the inadmissibility of such behavior.
Fernando Alonso will leave the team, Jenson Button became Hamilton's new teammate. Although not many people can reconcile the young daredevil, Lewis Hamilton won his first Formula 1 world title in the same year.
Formula 1 driver number one!
At the beginning of his career, Lewis Hamilton earned around one million euros net per year in 2007. In 2013, this sum doubled to 20 million euros. He entered the new era with the signing of the contract with the Mercedes AMG F1 Team in 2013, albeit as a completely different person. Lewis Hamilton made a name for himself as Formula One driver number one in 2014, when he became Formula 1 World Champion for the second time.
People don't like Lewis Hamilton for his audacity in the past. Against the backdrop of Fernando Alonso, Hamilton looked like a young upstart and yes, it was annoying. However, in 2013 we saw a very different person, a closed, reserved Lewis Hamilton. Nico Rosberg became his team-mate at Mercedes. Back then, Toto Wolff and Niki Lauda had no idea what this rattling pair was preparing for.
I see you blink twice, somewhere Nico Rosberg is smiling… Honestly, it's partly his fault. He made our Lewis the superstar of 2014 – 2016. After tons of nervousness, Lewis Hamilton proved to be a stubborn Formula 1 driver in psycho games. The stronger he grew, the more fans he gained, and at the same time the number of Lewis Hamilton haters grew in violent fights with Nico Rosberg. But let's put the picture right!
Lewis Hamilton vs Nico Rosberg
Lewis and Nico knew each other since the days of karting, they had good mutual relations. The reserved and persistent Nico Rosberg was not like Jenson Button or Heikki Kovalainen and the complete opposite of Fernando Alonso. But a flame was blazing in the young German, he had desire to wining Formula 1 races. At the beginning it was obvious that Lewis was much slower than Nico and inferior to the talented driver.
Mercedes, however, maintained their neutrality and tried to support Hamilton, occasionally keeping Rosberg at bay. How's possible that the young Rosberg be quicker than the 2008 Formula 1 champion himself? F1 fans believed Nico was faster and could not forgive Lewis for the team's help.
The question was not whether the storm would erupt, but when exactly it would happen? If Nico Rosberg had watching a new team-mate in 2013, congratulated Lewis Hamilton on his world title in 2014, hardly held his breath in 2015, then he simply could not have remained silent the next year. 2016 was one of the most scandalous, unpredictable and stressful years for the Mercedes team.
The difference between the drivers was always only tenths of a second. Nico Rosberg was unshakable, he needed a Formula 1 world title. The German could no longer afford to play a supporting role because he knew he could do more. If Lewis looked friendly, got support from the Mercedes team, helped him whenever he fell, Nico was like a lone warrior. Rosberg experienced feelings within himself and showed masculinity against the background of Hamilton.
Nico Rosberg' fans are Lewis Hamilton haters
Throughout the season Nico fought for every fraction of a second, drove regularly to pole, which made him Formula One World Champion in 2016. It was the most emotional moment! Lewis Hamilton and Nico Rosberg both had to continue their performances for Mercedes in the 2017 Formula One season. Despite already signed contracts, Nico Rosberg shocked all motorsport fans. At the FIA press conference, he announced his retirement from Formula 1. Nobody at Mercedes knew about it, not even Toto Wolff.
To date, Nico Rosberg is the only teammate of Lewis to defend himself and win the Formula One World Championship. In the announcement, Rosberg said he had reached the "pinnacle" of his career, did not want his driving skills to atrophy and wanted to spend more time with his young family. Although the real reason for this has remained silent to this day and we do not know it, it is quite clear that the battles against Lewis are making him desolate.
Lewis Hamilton is trying not to cross paths with Nico Rosberg today. There have been precedents for Nico to give an interview or present an award, but either by accident or through relationships the paths of the two on the podium no longer crossed. Despite the mutual hostility, Lewis Hamilton and Nico Rosberg now live in Monaco, close to each other.
Not an easy person
The resignation of Nico Rosberg has led many people to talk about how psychologically difficult he had to be and how much support Lewis Hamilton received from Mercedes. It became obvious that Hamilton emerged in this psychological game as both a winner and a loser. Nico Rosberg managed a nice farewell through ambiguous gestures. Thus, Lewis Hamilton haters were doubled despite the support of F1 fans.
Everyone should understand that it is not enough to come to Christian Horner and say: "I am definitely a champion, this spicy is in my blood, so put Formula 1 World Championship's title right here on the table." No, it does not work like that. The winning goes through real battles on race tracks. I forgot to warn you, sometimes that can be cruel and unfair. No matter how talented the driver is, he should drive at 100 percent and give everything, use all his natural qualities. So we will know that he has Champion's piquant blood.
After such a turnaround, Lewis Hamilton will look ahead to 2017 as a very different person, more closed-minded but at the same time more confident and more influenced, which will bring not only respect but also new haters who could not forgive him for parting with Nico Rosberg.
Reasons why do people hate Lewis Hamilton
Formula 1 fans are divided. Lewis Hamilton has put old grievances and claims behind him and has become a real star at Mercedes. Strange as it may sound, Lewis Hamilton is one of the most controversial figures, he has a lot of millions of fans, but almost as many haters. Why do people not like Hamilton?
#1. No ordinary person
With the arrival of Finnish F1 driver Valtteri Bottas in 2017, the storm at Mercedes faded. And we discovered Lewis Hamilton from a completely different side: fashionable, influential and strong. Several million Instagram followers, veganism, fashion shows, diamonds and tattoos. Formula 1 has never seen a driver like him! F1 fans who admired Michael Schumacher, Ayrton Senna, Mika Hakkinen, Kimi Raikkonen or Fernando Alonso were not ready for such a turn.
#2. Too much style for a Formula 1 driver
Every famous F1 driver has a special charisma, that's no secret. David Coulthard, for example, enjoyed a very different reputation among journalists. What Mark Webber could say or do at press conferences while he was Sebastian Vettel's teammate, we couldn't imagine. Russian Formula 1 fans still think Kimi Raikkonen is a Russian, but he just hides it. Charles Leclerc became the new face of GQ magazine.
But Lewis Hamilton managed to shine even brighter than these guys put together, and that was a reason for a new precedent among fans. He demonstrates his culture, his values through his attire, his style, as we do it every day! It's like at subway when someone looks at you askew. Back on the podium, not everyone agrees with Lewis's behavior, and the haters are growing by several million when it comes to Formula 1. Meanwhile, the courage to be yourself inspires the masses of his fans.
#3. Anyone can become a Formula 1 champion with the fastest car!
This is the most popular claim, so why doesn't V. Bottas become a champion? Lewis Hamilton can be accused of winning too easily with the support from Mercedes team. To be fair, when Hamilton gets into difficult situations, he behaves like a real racing champion, that's in his mind. Look at the breakthrough at the Italian Grand Prix!
There is probably another reason: his Formula 1 racing records are scaring us, Lewis Hamilton is getting more and more from week to week. Imagine who could replace him in future? Yes, time will pass and there will be a new F1 star, but what should happen to break all these records? Then drivers must obtain a sports license at the age of 15, or should it be more than 21 races per Formula 1 season. We realize it's harder to beat him, and let's face it, it sucks. Like that nerd student in every class who always gets an "A" no matter what.
#4. Too rich.
Everyone knows Lewis Hamilton is rich, few know he is fabulously wealthy, and anyone knows that the seven-time Formula One World Champion is donating to charity, but everyone is interested in how much money he spends on new sneakers, or in which house he lives, or in which car he drives. Journalists are always looking for answers as to how much Lewis Hamilton earns? According to various sources, the average Hamilton salary is $30 million a year. Of course, the true cost of the deal with the Mercedes team remains hidden. After all, there are advertising contracts and sponsorship obligations, the amount of which will remain a mystery to the public. Anyway, such figures irritate many, especially given the lower revenues in the midst of the pandemic Covid-19.
Compared to the salary of a young and talented Formula 1 driver, it is a little more insulting: but when Lewis gets behind the wheel, everything is fine. Even in the most difficult situation, it becomes clear that Hamilton is fighting back every penny that the team spends. The FIA is well aware of Hamilton's influence and the masses of his fans, as well as his authority among the stars of world sport and music culture. His legion of fans rejoice, while his haters are indignant.
#5. Too much activity
Normal millionaires go to Bali or Monaco in their spare time, while Lewis Hamilton takes the rubbish out of the ocean during the Formula 1 summer break. It is as if they are enjoying the views of the mountains while Lewis Hamilton is battling wildfires.
While all the drivers prepare for the start, Lewis gets down on one knee to take part in an action against racism. In addition to racing, the seven-time Formula 1 champion writes music, designs fashion and is actively involved in the fight against racism.
Emotionally, he is able to tell a little bit more than people are allowed, and then delete the Instagram post. Lewis Hamilton does it because he has all the opportunities to talk openly about his own values and interests. That's his way of life, he tries to share values with us, with all of us without exception. However, not everyone agrees with that.
Why is Lewis Hamilton so popular?
The phenomenon of Lewis Hamilton's popularity lies in the way he expresses his emotions and thoughts. While the other drivers on the grid prefer to keep silent about their feelings, Lewis Hamilton shares them publicly through social media. No one can argue against it, as at the end of the day he is right. The case is that Hamilton knows how popularity and social media work better than anyone. Here is a great example of it.
In the final minutes of the 2021 Abu Dhabi Grand Prix, the "game" for the drivers' championship changed abruptly. Mercedes won the constructors' championship, Max Verstappen eclipsed everyone and became the youngest F1 world champion ever. Lewis Hamilton finished second.
2021 Abu Dhabi Grand Prix
Since the award ceremony, no one has seen the seven-time world champion. The entire team and the Mercedes driver remained silent. There have been no posts on social media or official press releases after the race. Therefore, it was reported that Lewis would not race in Formula 1 in 2022.
If that was any other driver, he could accept the situation and stop the rushing wave. Anyone except Hamilton. When Lewis publicly expressed his upset feelings by hiding from people, was he right? Absolutely! Did it attract the attention of society? A lot! The more he kept silent, the more famous personalities were included in the discussion.
As a result, Bernie Ecclestone caused a stir when he declared that Lewis Hamilton would leave Formula 1. Ecclestone is the most respected authority in the world of racing and the person to listen to. To keep people calm, even Formula 1 CEO Stefano Domenicali got involved.
Mercedes F1 Team Principal Toto Wolff supported Hamilton and had played on our nerves like a skillful manipulator on a fiddle. However, the Mercedes boss insisted Lewis Hamilton's silence since the Abu Dhabi Grand Prix was due to a sense of injustice stemming from the race that he "just lacks words."
As time passed, Michael Masi left the Formula 1 team, while Lewis Hamilton returned. In general, such a scenario was predicted to be most likely. However, Michael Masi's life became unbearable during that time, as he got a lot of distressing messages from Hamilton's fans.
Thus, Hamilton found new support, as most of his former hates were against such a finish. The polemic calmed.
The situation has changed.
Mercedes has been dominating the F1 team's pace for a few years now, but the situation has changed. As a result, Red Bull, with the young, talented Max Verstappen, made a beeline for Olympus in 2021, where Mercedes set up very comfortably. There was so much comfort that sometimes it became so monotonous that Hamilton thought about leaving Formula 1. Consider when every top was gained.
Verstappen, now a two-time world champion, was impressive and had something in common with F1 fans. As a result, the Dutch driver immediately found huge support. Meanwhile, his Red Bull had demonstrated fast pace and reliability from race to race. There was a drama, which had to turn into an enormous conflict sooner or later. And it happened. The madness atmosphere at Jeddah in Saudi Arabia and following the final race in Abu Dhabi finished with so loud scandalous, that noizes are still being here.
An exciting turn in Hamilton's career in 2022.
No one wants to speak about it, but everyone remembers and retains his or her own perspective of view. Thus, Sky Sports reporter Ted Kravitz was so emotional on USA GP 2022, that literally told people that Hamilton's tittle was robbed. Thus, the entire Red Bull team and Max Verstappen refused to speak to Sky.
Even as all attention focuses on Max Verstappen, Hamilton has answered the call. To step up on the podium was already just a dream for Mercedes in the 2022 Formula 1 season. And when it comes to his future, he is sure to race in Formula 1. As the easy tasks became difficult, he was able to handle them.
Lewis Hamilton haters stopped arguing on his dominance when he was honest that he felt better in such a situation. Today, the haters are talking about how Hamilton looks. People were shocked by his style at the Belgian Grand Prix 2022.
Lewis has everything he needs to convert all his haters into F1 fans. As he races in a gapping Mercedes against the fast Red Bull, he has the chance to prove his honor in the battle, where he is behind.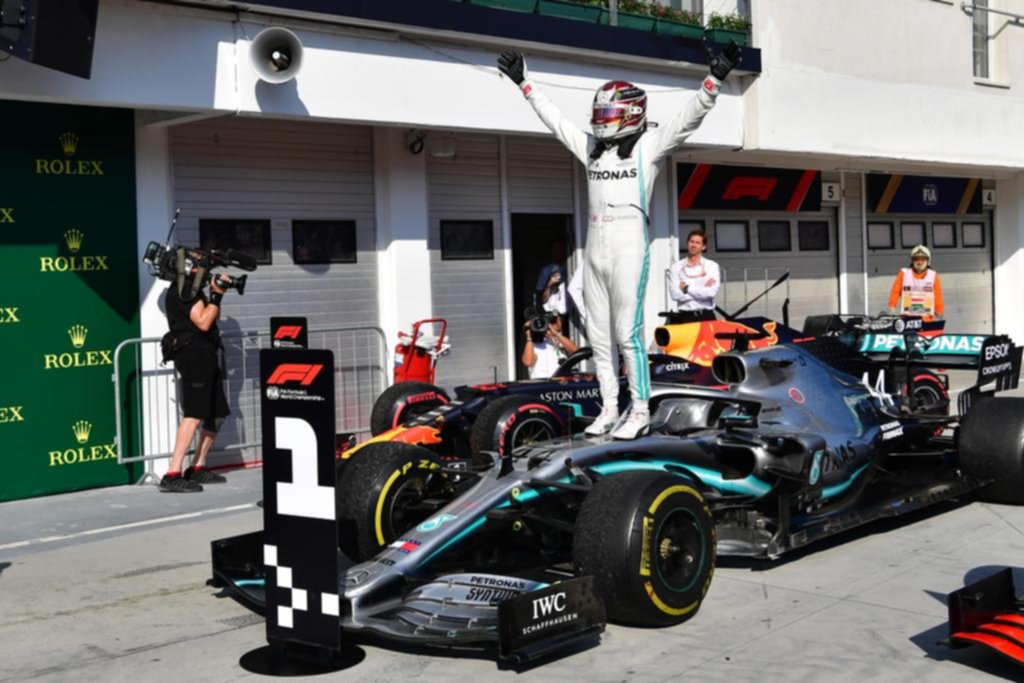 Lewis Hamilton vs Max Verstappen
People would like to see more humanness in the world F1 champion, natural human problems. Thus they want Lewis Hamilton with whom you can sit in a bar and drink beer, talk about life, about women. But, Lewis doesn't drink and rarely talks about women. Moreover, he won't go to an ordinary bar, only to a fashionable or vegan one, expensive one.
This part of his life is hidden from us. He is so perfect on Instagram or on TV, but we know there are no superheroes. Lewis Hamilton has haters army is growing more and more people because he is the most invincible Formula 1 champion and a person who is far from ordinary people.
When Jeremy Clarkson compared Max Verstappen and Lewis Hamilton in a simple way, he described this theory.
Haters or fans, whatever if everyone is interested!
Lewis Hamilton owns a myriad of Formula 1 records, is F1's highest-paid driver. He actively fights against the racism, owns a fund to support young drivers and his own Extreme E team, as well as a musician, vegan and traveler.
Although most Lewis Hamilton haters claim that he gets it all too easy, Lewis is not one of those who can speak openly about how difficult his path in Formula 1 is. This becomes clear when you delve a little deeper into his biography.
At the same time, both fans and haters feel empathy and are watching Hamilton's work on the track and off the track with interest. Whatever he is, we care about him and that is the main thing.
We hope we have managed to lift the veil of secrecy around the issue and today it became a little clearer why people don't like Lewis Hamilton.