Bet you can say a lot, and even too much, in a frenzy of emotion. Formula 1 is going through a real heat wave. There are only two Grand Prix left until the end of the 2021 season! Red Bull team principal Christian Horner could not hold back, and said too much. F1 race director Michael Masi, however, is ready to stand up for everyone in the team on safety issues and put anyone who disagrees in their place.
Christian Horner and Toto Wolff's endless polemic.
The dispute between Red Bull Racing and Mercedes is as long as Schitts Creek on Netflix and as mysterious as the Harry Potter books. Still unclear who is right and who is wrong and who is faster. When we arrived at Ayrton Senna's home in Interlagos, Brazil, the tension was high. Christian Horner and the entire Red Bull team thought there would be no obstacles to Max Verstappen's world title, but Mercedes disagreed. Lewis Hamilton, who had started the race behind, started like a rocket after all sorts of punishments. He could probably overtake the entire field twice if it was the extra half an hour!
That is an impertinence to use such a racing magic just like that! That is probably what the Red Bull F1 team thought and opened a whole series of investigations behind closed doors. We are not going to go into detail because some of it is really going on behind closed doors and some of it is just a political move. Everything is so closely intertwined that it is absolutely unclear whether infringements are taking place at all or in accordance with the letter of the FIA law.
The essence of the matter
Mercedes F1 team in their own order, quietly endure attacks from Red Bull and penalties for Lewis Hamilton as long as the Brazilian Grand Prix ended. Next came the fight back from Mercedes, with the F1 team applying for a "right of review" over the incident between Verstappen and Hamilton on Brazilian Grand Prix 2021. Until Saturday in Qatar there was no clear penalty for Red Bull, in the end the FIA denied Mercedes the right to consider the request to punish Max Verstappen. Although Max Verstappen got a five-place grid penalty at the Qatar Grand Prix and not because of Mercedes. Red Bull driver broke the rules when overtaking during the double yellow flags, and Christian Horner was furious.
I think it's just a rogue marshal that's stuck a flag out. He has not been instructed to by the FIA. They've got to have control of their marshals, it's as simple as that.

Christian Horner
Chrisitian Horner's overreaction
Alas, how many words can we say in a flash, but who knows that the FIA is recalling everything? That's where you need the caution! In addition, the race stewards are highly qualified, follow the instructions during the race weekend and receive the briefings every day. Chrisitian Horner, however, received an official warning from the race stewards of Qatar GP. FIA Race direction also offered the Red Bull team boss to participate in the FIA International Stewards Program 2022 at the beginning of February.
They are volunteers and they do a great job. And my frustration in what I voiced earlier wasn't at marshals, it was at a circumstance. So if any offence was taken by any individual, then obviously I apologise for that. We can learn from that, as a sport we can learn from that. But all the marshals out there: we need you, we think you do a wonderful job. And apologies if any offence was interpreted.

Christian Horner to Sky F1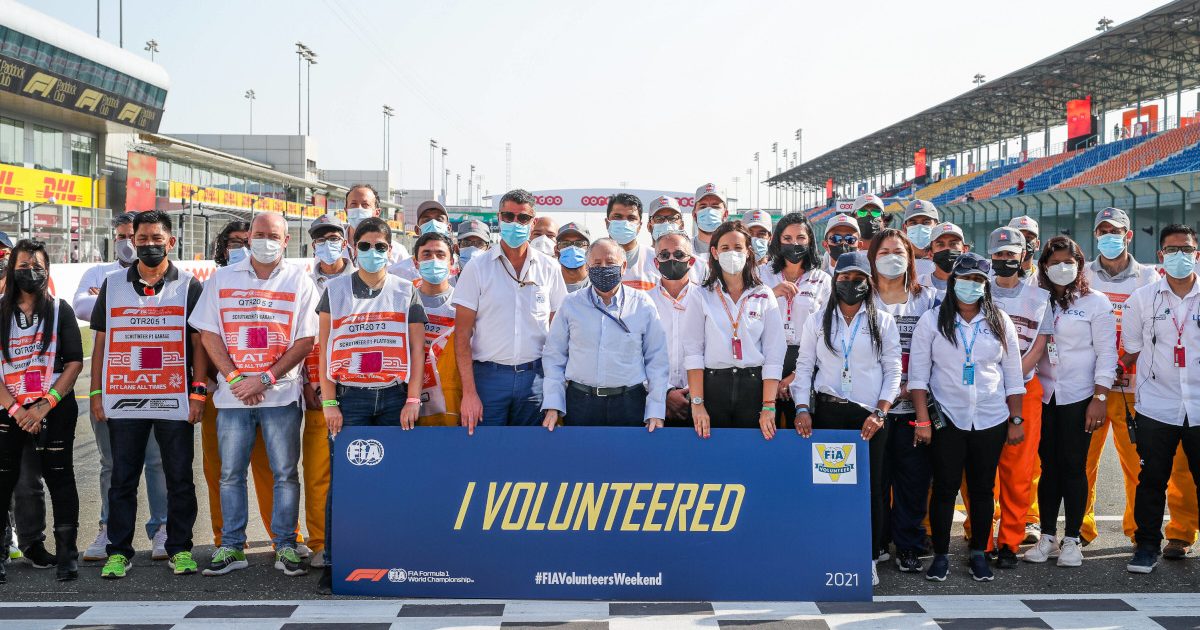 The link between F1 drivers and rules
Safety, justice and fairness – Michael Masi has the mentally toughest job! In addition, all the tension in the pit lane and from the outside lies on the shoulders of the race director. Thus, the alpine Formula 1 driver Fernando Alonso and Aston Martin driver Sebastian Vettel also have questions for Mr. Masi, because of the double standards in the Formula 1 regulations. Harsh words to the people who spend most of their time in Formula 1, however, are impossible. Michael Masi activated himself in his own grid to protect the people. F1 race director cannot ignore every word and becomes the link between drivers and rules.
Particularly when we have thousands of volunteer marshals around the world, that give up a huge amount of time globally, without them this sport that everyone has very close to their heart [couldn't happen]. "All of them give up a huge amount of time. Without them, it won't happen. That's the part that a lot of people miss. And I will defend every volunteer official and every official at every racetrack around the world, that [such criticism] is not accepted

Michael Masi (PlanetF1)
Of course, we can understand both sides of the issue. Christian Horner and Michael Masi are both excellent managers and professionals in their field, who know that it is impossible to cross the line. However, the closer we approach the end of the F1 2021 season, the more questions will fall on Masi's shoulders as the Formula 1 World Championship title and constructors' championship are at stake.
The next Grand Prix will be no less stressful. F1 Saudi Arabia is a novelty with a unique configuration and character of its own. The new questions to the FIA and to Michael Masi personally do not exclude additional tension.