Imagine yourself at one of the rounds of the FIA World Rally Championship. What could be more impressive than watching professional rally drivers manage these speedy monster cars to drifting the apexes, hairpins and releasing them at the crests for jumping over 30 meters? Perhaps, only to experience these at first hand. That is what many rally fans dream about. But someone is earnest about becoming a rally driver. That is why you are reading this. However, we are sure that starting a career in the rally, in most cases, is the same as starting your own business. Does it hard? Definitely! But as in the other any deal, sometimes even the ludicrous thought can make surpass expectations and works well with one crucial point.
Although Red Bull has already published instructions on getting started in the FIA World Rally Championship, we want to share our two cents on the matter.
Few Words About Career in the FIA WRC
But before we start, please take note. The FIA World Rally Championship is the top in the rally world. Rarely that drivers enter the leagues as WRC2, WRC3, and Junior WRC fast. However, even those rookie rally drivers who quickly find themselves at the start of the WRC championship, in most cases, also promptly drop out.
Therefore, reaching this pinnacle requires more than high skills but extraordinary rallying driving. Also, it may need good luck, although fortune favors the bold.
So, the key to these closed doors is a lot of practice, proved by an international rally license from the national motorsport federation (ASN). But before that, let's plan your steps in the best way.
How To Become A Rally Driver
The case is that becoming a rally driver requires constant dedication, hard work, and a passion for the sport; however, it is possible. But first, you need a good plan or, if you want – a map of steps. Therefore, we formed a step-by-step plan to turn your passion into a successful.. at least career.

Reading Time:
10
Minutes
Cost Starts:
from 500
USD
Required Tools:
– Homologated racing clothes
– International rally license
– Rally car
– Spare parts
– HANS
Things Needed?
– Much patience and practice
Step 1: Getting Your Driver's License
Let's be honest; a rally driver is not just a person who drives a car. Instead, they know what the car is and how does it work. It is impossible to dream about a rallying career without a license. Don't you? It is the basics.

Let your driver's license be a solid foundation because driving skills and understanding traffic rules and regulations help you gain essential knowledge. So, start by obtaining a regular driving license by passing the required tests in your country or region.
Step 2: Start Saving Money
Perhaps most of the guides you have read before skipping this step. But even if the rally championship is a bit far from Formula 1, it still is one of the most expensive sports. The costs are so high that most prospective rally drivers will give up before they start. 

It passed the time when it was enough to spend money on an excellent rally car. As we set the FIA WRC as the grand league, you will find two crucial points on why this sport is so expensive.

First, look at the current WRC cars prices. Their actual cost is a hidden secret, while the starting price of a used WRC2 car is over $200 000. Why is it so high? The case is the entire World Championship continues to switch to hybrid vehicles. Therefore, technologies employed in the rally are costly. 

Thus, the Hyundai I20 road and the Hyundai I20 WRC car look similar only in their exterior. These two are somewhat different cars. Of course, there are many types of rally cars in the WRC. But each is an expensive pleasure due the cutting-edge technologies. 

The second thing to remember is the safety in the same FIA WRC. The cars are not the only thing in the championship, designed with cutting-edge technologies. The equipment of rally drivers also costs a pretty penny. The suit with Nomex, super strong helmet, gloves, and HANS system is not only a necessary part of the rally competitions but also required by the rules. 

What about the talent? Is it not enough? Partly. Because thirdly, your talent is the thing you have to develop. It also requires money. Of course, it differs from what you wanted to hear on your way to making a dream come true, but it is better to approach the matter wisely. So, what to do?

Think about how you can save money or accumulate it. If this point finds you in disappointed feelings, then think about this. At the beginning of their career, the eight-time world rally champion Julien Ingrassia had mixed his sales rep official job and co-driving for Sébastien Ogier.

So, explore your possible spending and plan your budget; that will be helpful.
Step 3: Go to A Rally School
So, the next step is to find a rally school to learn the skills you need to become a professional rally driver. We know a few fellows who bought a rally car and practiced outside the city. Somewhat, it is an option if such a thing is possible in your region. 

However, as you may find from the above, the current rally car is all about cutting-edge technologies. So, think about learning rally driving as for the science. It is like learning pictorial art; the practice can make you better, but you should know the basic technics before.  

For sure, someone is a prodigy enough to self-study. Although, in most cases, there is a need for a training program. It can teach fast car control, braking, handling, and cornering. And you can find these in rally school, at least if you have no professional rally driver as a good friend. 

On the other hand, you have to be ready to spend money, a lot of money. Depending on the class and programs, the average price for learning rally driving at Rally School varies from $300 – to $5000. From the other cons, depending on your location, you can find Rally Schools only in some countries or regions. 

One thing is for sure – you have to try it. In this way, you can buy a gift card to Rally School to get behind the wheel to understand if this is for you. If not, that is okay, because it helps you to save a lot of money.

The most famous Rally School that comes to mind is DirtFish, as we often see their reports from the FIA World Rally Championship. 
Step 4: Enroll in a Car Club
Racing unites people of different ages, hobbies, and professions. What is good about a local car club is that it connects car enthusiasts. Moreover, every local car club has that one race fan who knows how to get involved in motorsport. That is what you need.

There will always be people in the club looking for help or for somebody to get involved. Think about the car club as an opportunity to get network with the members because rally racing as a sport is the community. So, on this step, check your local car clubs.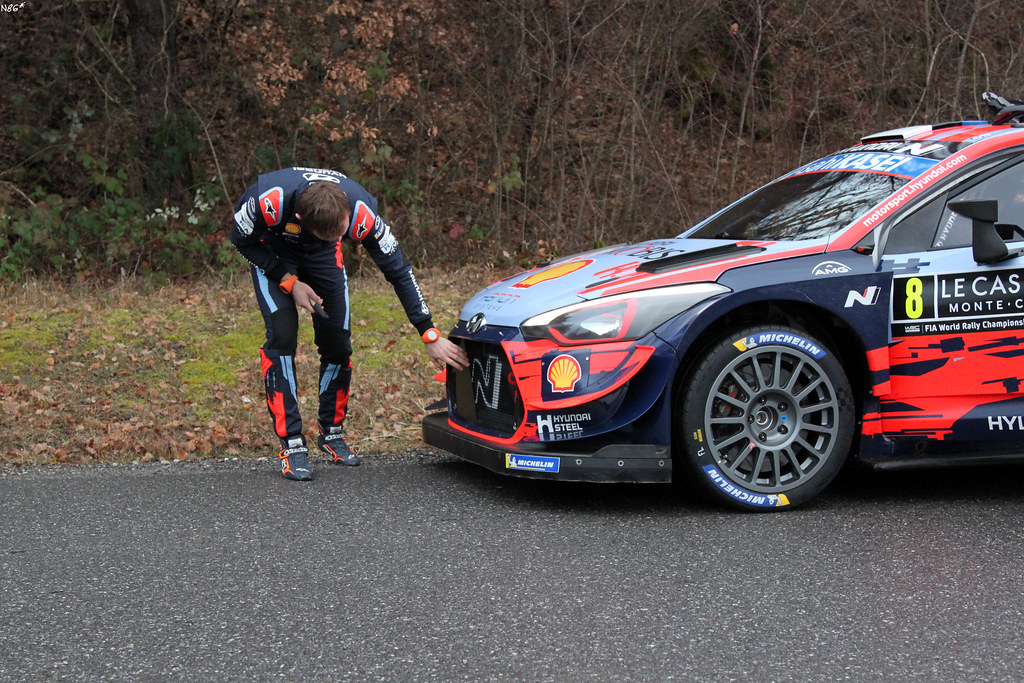 Step 5: Find a Mentor if possible
As soon as you build a network with enthusiasts and entrench with contacts, such as car racing passionate as you, there comes the time to find a mentor. Because if you want to go far as a rally driver, you must find a mentor or coach, if you want, who will always point you in the right direction.

It would recommend working with someone with experience driving experience in the Rally Championship and other professional car races. Besides, a racing mentor can provide valuable advice and mentorship and open doors to potential sponsorship opportunities and future career prospects.

Honestly, a good mentor simplifies your way to becoming a rally driver and saves money on unnecessary steps.

Making our cents on the matter, the best rally racing mentors are dwelling in Finland and Sweden. Why so? Because here is the most training ground for the WRC locates.
Step 6: Buy a Car
You may think that to buy the car you have to do it earlier, but it is not clear with the issue. Because before buying any rally car, you must gain the knowledge and experience the skills.

Google knows tons of information on the best or the cheap rally car. Let's clarify; each professional rally driver must go through this independently. Someone will be happy to start with I20, while the other one shows their best at the wheel of an FWD Ford Focus.

Here are the most budget cars for rally racing so you find yourself with a good idea:
FWD Ford Focus,
Honda Civic,
Toyota Celica,
VW Golf,
Volvo 240 
Mitsubishi Galant RV-4 

Today there are many ways to buy or rent a rally car. When you know what you want to find, special markets, rare auctions, and closed sales are open to make your dream come true.
Becoming a rally driver is a long play game. Remember to think about rallying racing as a science.
Step 7: Practice
We would note this point as many times as possible because practice is the key to become the best rally driver. You even have no idea how powerful it can be. Just think about this. To improve their driving, WRC drivers participate in local rallies like Hyundai's Teemu Suninen and M-Sport's Ott Tanak raced on Lõuna-Eesti Rally to prepare for Rally Estonia. 

As soon as you get the car, drive as much as possible. There is no task to going fast, but to improve your skills on control, breaking, or to find that secret language with the car, if you want. So, when you first time try a car, it feels unpredictable. It is like skating on ice. But the more time you spend at the wheel, the more comfortable you feel. You grope that language with your car. The rallying feel is the same. 

With a good mentor, we are sure you will gain success.
Step 8: Go to the Rally event
As soon as you feel comfortable at the wheel of a rally car next one you have to do is to attend the rally event. Besides, it doesn't matter which role it will be. You can be a spectator, marshall, volunteer, or special guest at the service park. You must see the event with your own eyes and go through your own feelings. 

It can be a WRC round, ERC event, or even a local rally, like the same Lõuna-Eesti Rally; it doesn't matter. The key here is that you have to understand how does it work. Just watch. 

When Julien Ingrassia decided to entire the rally, he had been spending all day of the weekend near the service park in the French city Gap. 

Remarkable, but previously, perhaps 3 – 5 years ago, the FIA WRC championship was a bit closed-door event. Sure, it was possible to attend the rally for a low ticket price. However, today it has something more familiar with Formula 1 regarding hospitality. Thus, as a part of the Motorsport Network, Motorsport Tickets offers hospitality experiences. The prices are high and start from USD 500. 
Step 9: Getting Your Rally's License
We started with a driver's license, and you are already at the point of a rally license. To be honest, it is a bit difficult, but a valid international rally license opens the door to the FIA International Sporting Races, or better to say – the world of real competition, such as FIA ERC, FIA WRC, etc. 

However, getting this license differs due to the driver's location, as they have to appeal to their national motorsport federation (also known as the ASN). The rules are also different, but you can check your federation on the list of FIA official members. 

Take note; the international rally licenses expire on the 31st of December every year.
Step 10: Find a job in motorsport
Even if you fail all those steps above, don't worry; there is still the opportunity to enter the rally championship. 

Just think about this. World Rally champion Richard Burns started as an instructor at a rally school and was happy to do the job he loved. 

Therefore, working closer with any professional rally driver, engineer, or crew gives you incredible insight into the sport's highest level. It sets the right priorities and targets to achieve. 

So, what are the options for finding a job in the WRC or your dream team today? We found two ways and are happy to give the insights. 

First, the option to find a job in the WRC rally team or the WRC is available on such sources as Linkedin. You must subscribe to your favorite teams and follow their last news. Once a time, the publishing actual vacancies. Over the previous two months, we found many options in the M-Sport Ford.

Secondly, the way to find a job in the WRC is also available on the MotorsportJobs source. Despite the many vacancies in Formula 1, there are also options to find a job in the different teams in the rally.  
Instead of conclusion
The world of the FIA World Championship is like another space. It is filled with its rules and targets and with such racing enthusiasts as we and you. Gaining the success in this sport is a long-played game and an expensive pleasure. However, to start this game, you have to know and plan your steps right. We hope this post was helpful. To finish the post we want with this story.
Bill Caswell was an unemployed racing freak from Chicago. He had no funds and no previous experience in WRC racing. Bill is just a self-taught driver. He is mechanic, but his determination to participate in rally racing enabled him to become a winner. In 2010, Bill Caswell participated in the World Rally Championship on a crap car. His old BMW for 500 USD raced against an over 400,000 USD rally car. This WRC racing event in Mexico placed Bill third in his class…